What a week this has been in Australia.   Our farmers are continuing to battle through horrific drought conditions, our cost of living is on a perpetual trajectory and power prices (at an all time high) continue to soar.  Our indigenous population are still dying at alarming rates from very treatable and preventable conditions such as diabetes and our aged pensioners are treated with equal contempt.  We have a less than impressive report card when it comes to homelessness, unemployment, suicide rates, environmental and human rights issues, poverty, deaths in custody, housing affordability and healthcare yet what happens as our nation continues along in crisis?  Well, our elected representatives choose to ignore these issues and seize yet again upon another opportunity to demonstrate their indignant lack of grace with apocalyptic antics more cringe worthy than an episode of The Bachelor Australia!
While the Liberal party went about punching kittens and themselves, the Labor party trotted out snarky Little Back Door Bill and his handy side-kick Fibbersek.  With the warring escalating among the Libs, Back Door Bill and Fibber-Mac-Fib-Face toured the nation handing out sample bags (he's not known as Showbag Shorten for nothing) filled with just as many false promises of a fair go for all Australians as the Liberals once did.  Cluster bombed with images of Bill and Fibber kissing babies, massaging the feet of Carmelite nuns and manically smiling while tucking into sausage sandwich's – and why is it politicians always seem to grapple with the very simple act of consuming food – it was enough for any of us to wonder why we were 'sweatin like a bag of cats at a greyhound meet' because quite frankly, none of these pollies can get their shit together!
Due to a lower than low Judas act against one of their very own, it came down to a two rat race.  As the rolfing continued under Labor Party policy, the two remaining Liberal party heavy weights simultaneously hatched more devious Janus faced plans all while applying a little acupressure of their own – apparently in the Liberal Party, acupressure is also known as bullying!  Dutton, the scurrilous dirt-bag who opposed same sex marriage, who encouraged a boycott of the very long over-due apology to the Stolen Generation and a climate change skeptic along with Morrison, the evangelical conservative who also voted against same sex marriage and who opposed a banking royal commission were left to battle it out.
Ultra-conservative-far-right Scott, who happily claims to the creation of Lara Bingle with his backing of the 'Where the bloody hell are you' ad campaign, eventually won the leadership. He also lists his interests as 'the church' and please note.  The Church he refers too should not be confused with that amazing indie/new wave Sydney band of the 80's who produced the playlist of peoples' lives with songs such as The Unguarded Moment and Under The Milky Way.  I guess I missed the bit where his interests involve the welfare of the nation so it does beg the question, where the bloody hell are (is) Australia headed ScoMo!
Now if you thought another leadership spill wasn't enough to further anoint us as a laughing stock on the worlds' political stage, ScoMo's first undertaking as Prime Minister was to invite Trump to our shores.  Nice one!  Actually, that was second thing he did.  The first was to mansplain while pointing through the lens of a camera to deliver those well rehearsed words 'we are on your side' .  He also declared former Prime Minister Turnbull to be 'a dear friend'.  Really! Like that shits going to fly so let me clamsplain it to you Scott because believe me, we have all had that ScoMo friend in our lives and asking us to think you are on our side does not instill confidence in you and nor does it fix our nations problems!
Australians are pretty weary with the rabble who inhabit Canberra and five Prime Ministers in five years should be a very sobering wakeup call to anyone. It would also be safe to say most of us are now more interested in whether Nick 'The Honey Badger' Cummins uses Redkins Curvaceous Ringlet Anti-frizz Curl Perfecting Lotion on his locks or whether he was referring to Julie Bishop when he said 'You're as tough as woodpecker lips'.
And just for the record, my hopes rested on the woman with one of the most fabulous earring collections of the nation rivaled only by Michael Hill himself.  Julie Bishop, tough as woodpecker lips, would have been the perfect model of PM grace, decency and decorum not only because she has an impressive earring collection but because she bloody well deserved it.  How was it the peoples choice was over looked as PM!  Perhaps, like the sweetly natured Cass on Bachelor Australia, Julie was also cruelly and sorely duped by the master manipulators and bullies who surround her.  I have a feeling however, their outcome is going to be no where near as bad as ours and if Australians aren't 'Sweatin' like a gypsy with a mortgage' then something is seriously wrong.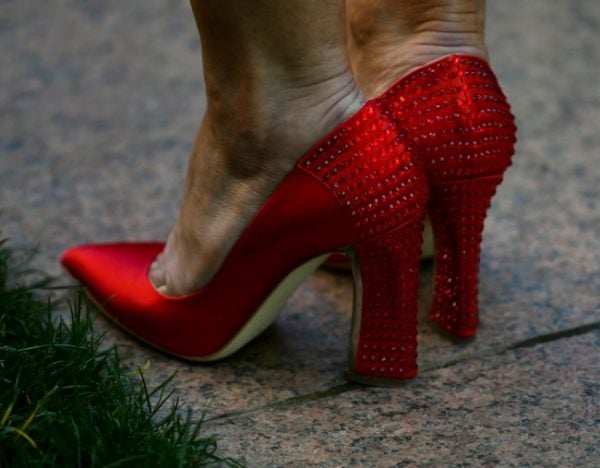 In a beautifully gracious moment, Julie Bishop resigns in killer red heels…….
This was never about our country and its people!  This shambolic spill, despite decades of multiculturalism, an increasing presence of women and Indigenous people to politics and the rise of an egalitarian challenge was entirely about those segregating self-indulgent privileged male Anglos of a certain age looking after themselves and the bastardry they have created.  And all said and done, if their actions over the past few weeks do not further highlight their discriminatory, ageist and sexist views of our ever evolving Australia, then nothing will.
Well Malcolm, you were correct to think Australians would be rightly appalled but we are also fed up because we know we and our country deserve so much better than we were handed last week.  And is just me or does anyone else think replacing Malcolm with someone who is about as popular as a dose of herpes really the right thing to do!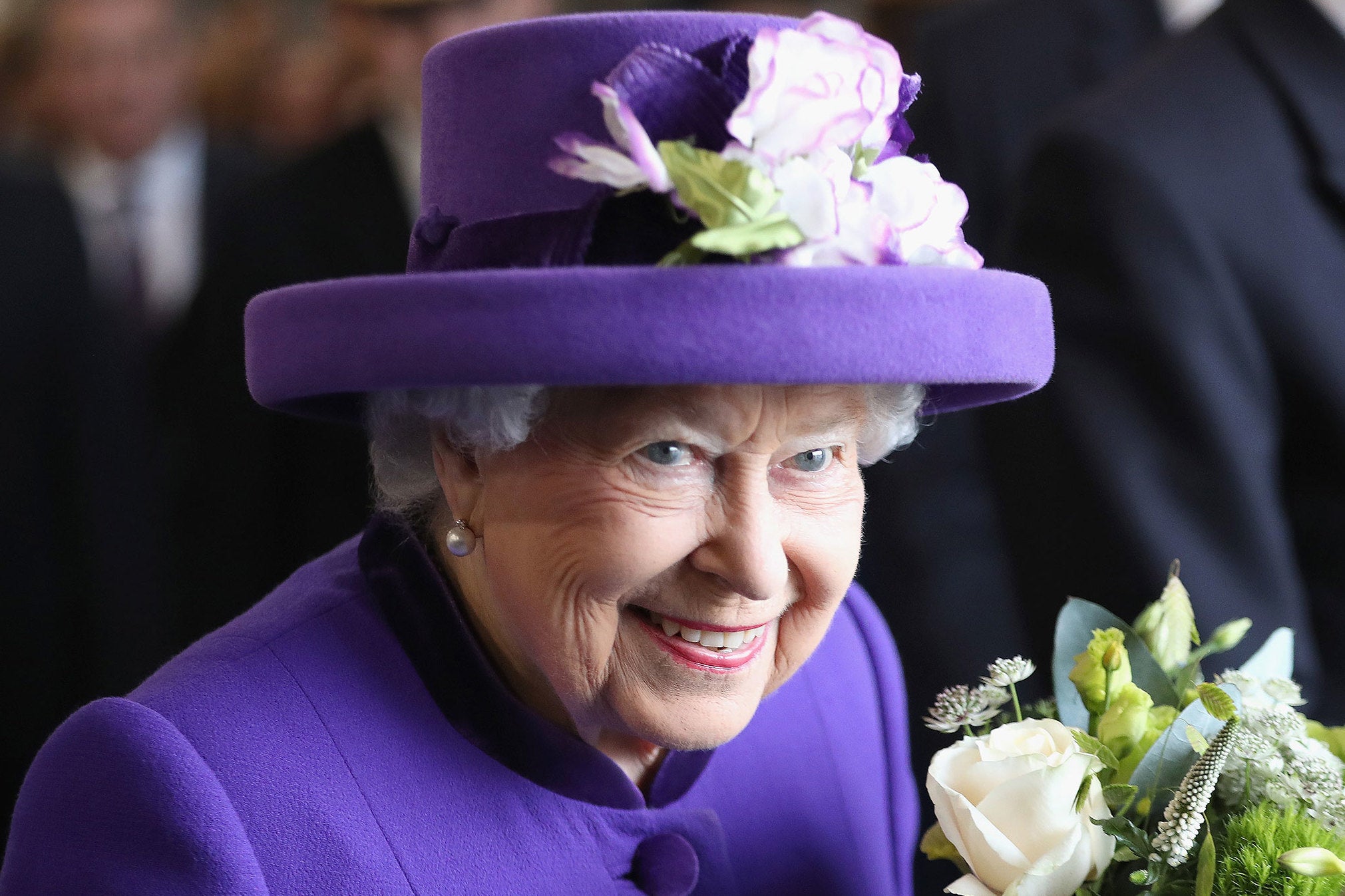 'Don't worry Australia.  I can bloody well sack them all'………..
Final snapshot of Georgetown Penang…….
Best travel tip:  You can always warm a croissant with a hotel supplied hair dryer.
Best political tip:  Educate yourself on all parties and make your vote count in the next federal election –  18 May 2019.
***Best tip for all refugees and asylum seekers:  List occupation as Au Pair and list your advocate/referee as Gillon McLachlan.
Footnote – Quotes in blog post by Nick 'The Honey Badger' Cummins:
sweatin' like a bag of cats at a greyhound meet
you're as tough as woodpecker lips
sweatin' like a gypsy with a mortgage